Flying long-haul flights and that too in economy can be mentally and physically challenging. Whether you are flying from London to a destination in the Indian subcontinent or from Australia to the USA, you will be in a corner for some long hours. You will not be in a bus, where you can open your window for open air or close it when you want to or ask the driver to stop when you feel like vomiting. Once the aircraft doors are closed, these will open only at the destination airport or at some stopovers where you may or may not be allowed to get out of the aircraft. These flights, even in economy cabins are not cheap and nobody will expect you to stay hungry and thirsty over these long journeys. In fact, you will have some entertainment too along with some different sounds and sights. Still, those who have done this all before, have some suggestions which will make your life on these flights much easier.
Spending money is always a complex decision-making process, no matter what the size of your bank balance is. When it comes to buying, we all would prefer to pay as little as possible and this is true for flights too, which means that you will be after the best flight deals, whenever possible. Buying air tickets online is very different from other e-commerce activities. If you are buying a product online you will have to browse a number of sites if you want to compare the prices or you may be checking online to see if you can get something for less than what it is being offered in the local market for. In the case of airfare, there are the airlines' sites and apps, and so are the Online Travel Agencies for booking your flights. The other option you have is to call up your trusted travel agent to discuss flight rates.

There are rules for most public spaces, about things that you can do and those you cannot. Mostly you are required not to be too loud and not to disturb others. For instance, if you go inside an art gallery, complete silence will be expected of you, so everyone can enjoy the work of the masters without getting disturbed. In the case of flights, the airlines do not tell you how to behave, though they will tell you that you should have consideration for your fellow passengers when you do anything. This is simply because you are not flying in a private plane and the flight attendants have to equally divide their attention between the different passengers.
When you are planning a flight, you will be planning for your air tickets, hotel bookings and on-land travel arrangements. There are different reasons why you want to catch a flight. Mostly these are for leisure or business, but you may be a student starting a course or you may be planning to join your entire family on a major vacation. What you will be taking with you will be considered baggage by the airlines you are flying with. You are usually allowed to check in 1 or 2 bags and you can carry a handbag with you, apart from a personal item.
When you are planning a trip somewhere, you will want to be as thorough as possible, making sure that there are no mistakes. If you are opting for flights over trains or buses, there could be numerous reasons for this. Mostly it will be much quicker and it is also considered to be the safest mode of transport. So, you have decided upon where you will be staying and have calculated the amount you will need to spend on your trip. Alternatively, your company may have decided everything for you if you are going for a business tour, with some inputs from you.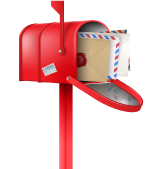 Don't miss out.
Sign up for our newsletter to stay updated.