Trending Blogs
When you are planning a trip somewhere, you will want to be as thorough as possible, making sure that there are no mistakes. If you are opting for flights over trains or buses, there could be numerous reasons for this. Mostly it will be much quicker and it is also considered to be the safest mode of transport. So, you have decided upon where you will be staying and have calculated the amount you will need to spend on your trip. Alternatively, your company may have decided everything for you if you are going for a business tour, with some inputs from you.
Latest Blogs

Dream Island & Beaches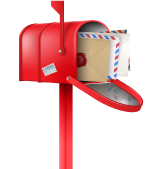 Don't miss out.
Sign up for our newsletter to stay updated.