Whether you love them or hate them, you will have to live with the seasons that your region goes through. In summer you can turn the air conditioning on and try loose-fitting clothes, in winter you will try to stay warm by turning on the heater and wearing as many layers of clothes as you are comfortable with. The general image of these seasons is that, while in summer you will be running to the beaches in winter most people will prefer to stay indoors. However, it doesn't have to be this way. Yes, most people whether students or workers get time off in the summers, in winter there are the Christmas and New Year holidays, and others which come in the form of 3-day weekend breaks. So, for winter you have 2 options for holidays, either you can avoid the winter or face it head-on. Below are some suggestions that are popular with the general public.
Most families in the Western world go for a holiday, once a year. If you don't, the young ones will be irritated and the earning members of the family will be working but itching for a break. There are all types of families, the larger ones with elders and the younger ones with toddlers. As for tourist destinations, there are hundreds of domestic and international ones. You all will have to sit down and decide upon the best family vacation spots for 2024. You will all have your preferences for when you want to go on holiday. If you have school-going kids, they will have their summer breaks, so this will be the right time to take them on vacation without disturbing their education. As for the parents, they will need to apply for holidays from their workplace well in advance.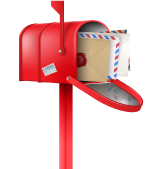 Don't miss out.
Sign up for our newsletter to stay updated.