In these days of climate change impacting our lives, we are all in search of holiday destinations to get away from the dirt and dust of our urban residences. No one likes any type of pollution, like breathing fumes from vehicles or polybags at the beaches where you are sunbathing or swimming. It is our collective responsibility to get rid of it and governments of most developed countries are promising everything to please the general population. Those of us looking for holidays will always prefer a clean area to travel to, just as we like to keep the areas we live in clean.
Most people travel to cold locations in summer and warm destinations in winter, though there are some who want to enjoy the season while they last. There are some islands around the world, including some in the USA where the temperatures stay enjoyable throughout the year. Here you can enjoy the greenery in the interiors and the beaches on their boundaries, without facing large crowds. Some of them have large hotels while others have small villas fit for a family or a group. These destinations are usually preferred by honeymooners who can enjoy some time in privacy, enjoying each other's company and not those of others. Some incredibly rich people even own some small islands where they holiday the way they want to.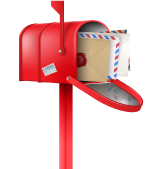 Don't miss out.
Sign up for our newsletter to stay updated.