Memorial Day: For those who sacrificed everything for the country
---
This day is observed to honor and remember those who died serving the country. It is held on last Monday of May though it was held on May 30 till 1970. The government moved to this day so as part of policy to provide workers 3-day weekend. This day also means that the summer has started in earnest. Originally it was observed after the end of the civil war in the country and was known as the Decoration Day. Since then USA has been part of a number of wars including the two world wars. The soldiers here died fighting for their country and remembering them will allow young ones to learn about the responsibility everyone has towards the nation while the older ones will understand how important these sacrifices were for national security. If you are planning to travel we would be able to help you with Flights for Memorial Day 2024.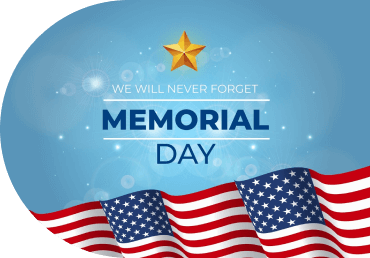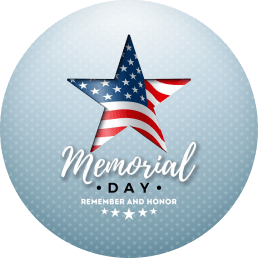 A day full of activity
---
On this day the general public watches parades or motor racing, on TV or they see these live if organized in their city. The biggest parades have the military participating and are held in the north-eastern states. Quite a few people go out for picnics while others have barbecues where the neighbors or families get together to enjoy the beginning of the summer. On this day some former surviving Army men give speeches.  Some people lay flowers and wreaths in military and non-military cemeteries. A lot of people also wear poppies just to remind everyone what today is. A lot of people also wear clothes with colors of the national flag and you will see the flags flying high in cars, at homes and work places. It's also a good time to visit memorials and museums in the country, particularly those related to the military. If you have any intentions to book Memorial Day weekend flights, we will definitely arrange these for you.
The busiest time at the airports
---
This day will be held on May 27th in 2024. Also, it is not to be confused with Veterans Day which honors all those who have or are serving in the armed forces. This weekend is known to be among the busiest for the airlines and airports as lot of people want to enjoy the sunshine at the beaches or go for hiking in mountains. To make your holidays even more enjoyable we have cheap Memorial Day flights for you.
Frequently Ask Questions ?
Will I be able to find air tickets online easily for Memorial Day flights 2024?
This is one of the busiest period for the airlines and the airports and this means that there will lot of demand for tickets around the Memorial Day. You should book early, unless you do not have any issues with travelling on flexible dates and you don't mind travelling to airports that are not the major ones.
How can I easily compare Memorial Day flight deals prices of different airlines for the same destination?
Just come to FlightsChannel, and enter the details of all of your requirements for the flights. In moments you will have a list of all possible flights from the origin to the destination of your choice, within the range of dates chosen by you. There will be flight ticket price information too, so you can do all of the comparisons easily.
Why do air ticket prices vary from day to day?
It is always a matter of demand and supply. If all seats for the flight are getting booked quickly, the airlines will increase the prices for the rest. However if the flight dates are close and not many seats have been booked, they will lower the air ticket prices in order to make sure that as many seats as possible are booked. Some airlines also hold Memorial Day flight sales, again with the purpose of encouraging more passengers to fly with them.
Is it better to book early or I should wait for Memorial weekend flight deals?
If you book early you will be assured of getting the tickets with all of your choices. However if you feel that the Memorial Day discounts will be beneficial you can wait till a week before the flights to make the bookings.
What is the best time to Book Memorial Day Flights 2024?
As for booking the tickets the earlier you book is better. As for flying close to Memorial Day, you should look for Thursday evening or Friday morning flights. 
Planning a flight and need assistance?
That's what we are here for. Book cheap flights to destinations and with airlines of your choice
Why Choose Us
Booking air tickets with us is easy, simple and safe. We offer these at unbeatable prices.
Easy Booking

24/7*

Customer Support

100%

Safe & Secure

Best Price Guarantee