Black Friday: The Day Retailers Hope To Make Profit
---
This day refers to the day after the Thanksgiving holiday. Traditionally retailers lower the price of their goods on this day to encourage shoppers to start festive shopping. You will see on TV people queuing up the night before in front of popular stores to make sure that what they are after is available, as shoppers will grab these items quickly due to low prices. You might wonder why the term black is added before Friday. These terms refers to businessmen doing wrong deals to make exorbitant profits, for some. The others refer to the bad practice of employees taking the day off after thanksgiving to get a 4-day weekend. Another reason for the term is the crowds and traffic that happens on the day due to lot of people getting together for reasons like, of course shopping. Though with online shopping some of these problems have gone away, though the stores expect to earn good profit despite selling their goods cheap.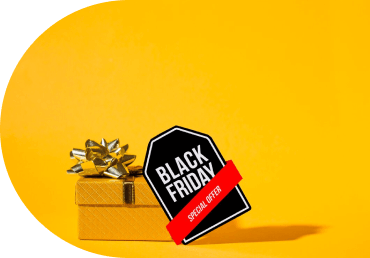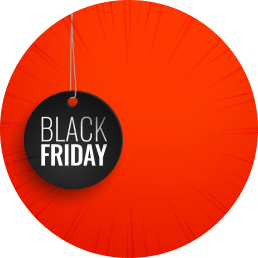 The Pros And Cons Of Black Friday
---
Some store will be offering discounts before this day to boost their sales. This day is not an official holiday, though people may take a day off for various reasons. Some organizations give their employees and some schools give their students a day off so they can have a long weekend. As for the retailers they will start advertising for discounts on the price of their items for the day online and offline. As the discounts are just for a day, you can imagine the problems customers will face with overcrowding. Even Canadians on the American border cross over to get the items of their choice at low prices.
What About Black Friday For Air Tickets?
---
Well, so far there has not been any such day for air tickets, though as some people may get a 4-day off or convert these days into a long holiday, will be booking flight tickets to go to places of their choice. If you book early, you will get tickets at a lower price. Though as the day comes in combination with the Thanksgiving Day, some airlines may feel generous or for any other reason offer you air tickets at a low price.
Frequently Ask Questions ?
How many bags can I take with me on any air flight
You can carry one bag with you and check-in one or two bags. In all cases there is a weight limit and if you cross it you may have to pay extra.
Where can I find the cheapest tickets for my flights?
Just come to FlightsChannel and enter the details of your flight requirements, one way or return ticket, dates when you are planning to fly and other information. We will list for you all of the flights that are available, along with times and the air ticket prices. You can easily compare the different air ticket deals being offered.
How early should I come to airport for departure?
When you fly you need to check-in your baggage and you need to get to the departure gate on time to make sure you don't miss your flight. In case of international flights, you may even need to go through immigration, so the earlier you get the tickets the more comfortable you will be with your flight.
What are the best flight deals this black Friday?
We at FlightsChannel try to give you all the possible options in terms of charges and timings once you give us all the requested requirements. We will list all the available deals, you so will have some options to choose from.
Will we ever see a black Friday on airports?
It is unlikely as for once not everyone is allowed to enter airport and overcrowding can lead to big problems here. Though some stores here may offer their items at discounted rates to improve their sales.
Planning a flight and need assistance?
That's what we are here for. Book cheap flights to destinations and with airlines of your choice
Why Choose Us
Booking air tickets with us is easy, simple and safe. We offer these at unbeatable prices.
Easy Booking

24/7*

Customer Support

100%

Safe & Secure

Best Price Guarantee