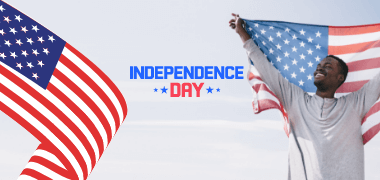 Follow the patriotic tradition this Independence Day
---
It's the day founding fathers of the country declared independence from Great Britain. It is a national holiday and different people use this time off for different purposes. Usually, people gather and celebrate together, and, in some areas, there are speeches read about the importance of the day. You may find some cities holding parades and music concerts, but all of them have fireworks show in the evening. For most modern-day Americans, the day symbolizes the union of the nation and their pride in their country. There is movie of the same name too but unlike the movie there are no aliens to fight here, only the company of people of your community to enjoy.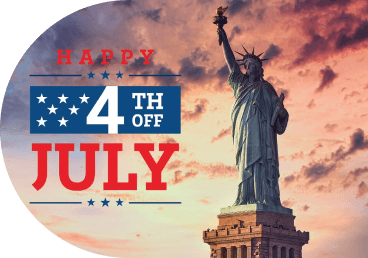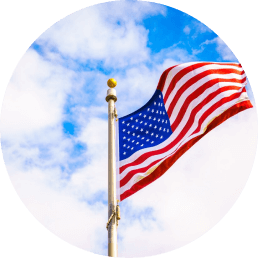 So, what are your plans this 4th July?
---
This year the day falls on a Tuesday, so if you could get a day off on the Monday, you will have full 4 days to enjoy. You could be flying to the sunshine and the beaches of south or enjoying the nightlife in the bigger or another metropolis. However, if you are a student, you should probably celebrate the day and celebrations at your school. Some of you not too comfortable flying will be planning to participate in the events being organized locally. If you have plans for a trip to any part of the country or if you are a Canadian or Mexican national interested in watching the celebrations in the country, just come to FlightsChannel and book tickets to the city of your choice. The biggest celebrations are held at these locations in the USA:
Washington DC
New York
Boston
Los Angeles
Las Vegas
and all the state capitals of the country.
Some money saving tips this Independence day
---
As it's a day off, more than a few people will be planning flights on the day, whether catching a flight or landing back home. This means there will be great demand for the same seats on different airlines. So, unless you are ready to shell out a comparatively larger amount, you should book your tickets 4-6 weeks in advance. The same will go for your hotel reservations.
Frequently Ask Questions ?
Which is the best city in USA to visit this, Independence Day?
Every city in the country holds celebrations of a different kind on every Independence Day. If you enjoy large crowds, you should go to the bigger cities like Washington and New York or else you could go to any of the state capitals.
Where can I find the cheapest flights on the Independence Day?
EverySome airlines may be offering flights at a discounted rate for the day, but you should not wait for these. Book as early as possible to guarantee the availability of tickets and avoid paying too high an airfare. You can always browse to FlightsChannel at any time and look for the best deals for yourself.
Do airports in USA operate on 4th of July?
All airports and airlines operate on this day.
How many Americans will be using flights this 4th of July?
Over 3 million people will be walking in or out of airports this Independence Day.
Can I carry fireworks with me on flights on the Independence Day?
No airport or airline will allow some items through their gates and fireworks are one of them. If in doubt you should always call airlines customer care executives for clearing these.
Why does everyone recommend getting early to the airport this Independence Day?
As a lot more people will be using the airports and airlines on this day when compared to other days, you can expect long queues for everything and to avoid these or to get ahead in these, you need to come early.
Planning a flight and need assistance?
That's what we are here for. Book cheap flights to destinations and with airlines of your choice
Why Choose Us
Booking air tickets with us is easy, simple and safe. We offer these at unbeatable prices.
Easy Booking

24/7*

Customer Support

100%

Safe & Secure

Best Price Guarantee